admin
 A Poway karate instructor has been arrested for 500 criminal counts of child molestation, including allegedly having sex with a female minor, the San Diego County Sheriff's Department announced Monday.
Last Thursday, sheriff's deputies were seen crashing through the front glass door of United Studios Self Defense Karate Studio at 13331 Poway Road — the same day the studio's operator and lead instructor Josh Thomas Churchill, 31, was taken into custody. Investigators say over more than three years, Churchill committed illegal acts against a minor at the studio and other locations
Continue reading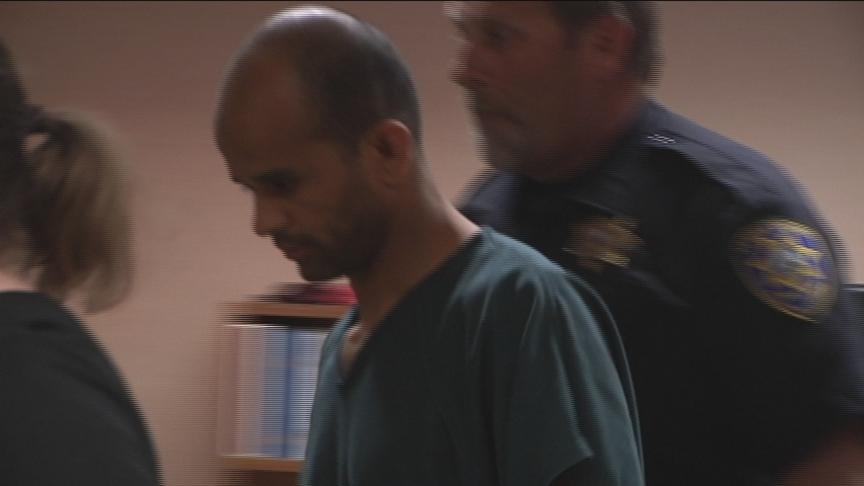 YAKIMA, WA– Martial Arts teach people about honor, respect and discipline. So when allegations came out that a Yakima Martial Arts instructor may have had inappropriate relations with a minor, it sent shockwaves through the community. It's a story that's shocking everyone. But Danny Dodd said he first heard the disturbing news over a year ago when a young girl switched to his martial arts studio after being treated inappropriately by her last instructor, 35-year-old Cristiano Oliveira. Oliveira is the head instructor at Gracie Barra Brazilian Jiu-Jitsu in Yakima.
Continue reading
By Bryan Edge-Salois May 30, 2009

Master Joseph Moscatelli, who owns 2 martial arts studios in Guildford and Branford Connecticut, was arrested for  secretly video taping employees and students, one as young as 15 years old. Continue reading →
HOLBROOK MOHR, ASSOCIATED PRESS  Monday, Apr 29, 2013
BRANDON, Miss. (AP) — An ex-martial arts instructor made ricin and put the poison in letters to President Barack Obama and others, the FBI charged Saturday, days after dropping similar charges against an Elvis impersonator who insisted he had been framed.
The arrest of 41-year-old James Everett Dutschke early Saturday capped a week in which investigators initially zeroed in on a rival of Dutschke's, then decided they had the wrong man. The hunt for a suspect revealed tie after small-town tie between the two men and the 80-year-old county judge who, along with Obama and U.S. Sen. Roger Wicker of Mississippi, was among the targets of the letters. Continue reading →
By Cass Rains February 17, 2011
Feb. 16–ENID A former martial arts instructor for an at-risk youth program was arrested Tuesday on child pornography charges.
 Michael Anthony Mason was arrested at about 2:15 p.m. by Enid Police Department detectives on complaints of possession of child pornography and distribution of child pornography.
Continue reading
By Sam Levin Thu., Mar. 7 2013
Christopher Horton, a twenty-year-old Belleville martial-arts instructor, is accused of sexually exploiting three minors — ages six, eight and ten — and filming the abuse. A new complaint against Horton says that he confessed to the sexual assault and attempted to get a fourth minor to engage in sexually explicit conduct, with the intention of filming it.
And the abuse extended over a long period of time, according to the accusations against the Highland resident, who is facing exploitation, child pornography and criminal sexual-abuse charges. Continue reading →
JAKE WHITTENBERG, January 26, 2011
BELLINGHAM, WASH. – A 24-year-old martial arts instructor has been arrested after he was caught spying on one of his female students.
According to Bellingham Police, a 26-year-old woman told the owner of Shayne Simpson's Pacific Northwest Karate Center that she found a video cell phone in her dressing room.  Continue reading →
By: Melissa Maeyer
A man many people know as a popular martial arts instructor in amarillo was arrested on Friday
A little after 4 that afternoon, 62 year old Nelson Dewey Harvey was arrested on two counts of indecency with a child. Continue reading →
Jason Bergreen Oct 16, 2002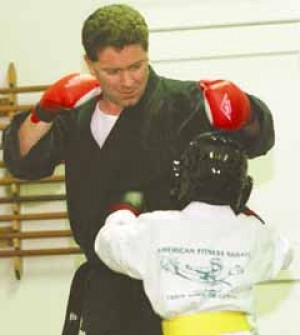 Mark Jensen of Hyrum believed that the 17-year-old Ogden girl he is accused of shooting to death was an undercover narcotics informant, court documents reveal.
Ironically, Jensen had participated in a local martial arts tournament three-and-a-half years ago to fight drug abuse in Cache Valley. He was a well-known tae kwon do instructor in Logan who worked regularly with young people. Continue reading →